Feeling like you need a change of pace?
Whether you're looking for your future retirement home, an investment opportunity, or a second home close to America's best beaches, the Alabama real estate market has everything you need to find the perfect house.
After years of low interest rates, Alabama's listing inventory is gradually becoming more sparse, as more and more people are now choosing to move to some of Alabama's most attractive markets, like Birmingham.
Thanks to the relatively low cost of housing and the overall low cost of living, Alabama has become one of the hottest real estate markets in the U.S., especially when it comes to the short-term rental industry.
As we slowly move towards a more established seller's market, there's never been a better time to look for homes for sale in Alabama and find your next dream home!
But what makes the state such a hot-spot destination in the first place?
The Yellowhammer State is known for its rich history, incredible food, its Southern hospitality and a culture like no other.
Overlooking the Gulf of Mexico and sitting at the borders of Florida, Georgia, Mississippi, and Tennessee, Alabama is a melting pot of cultures and people, making for an exciting and one-of-a-kind home.
In fact, while most people often associate the state with a traditional country lifestyle, there is a lot more to Alabama than meets eye!
Let's take a closer look at what makes the Heart of Dixie so attractive for prospective homeowners:
World-class beaches and nature trails
The Alabama coast is home to some of the country's best beaches, boasting a 60-mile stretch of white sand beaches and crystal clear waters.
Alabama Point Beach (located in Orange Beach) and Gulf Shores receive the biggest amount of tourism, not only because of the natural beauty of their shores but also because of the many beachside amenities available, including plenty of green spaces, walking paths, and picnic areas.
Fairhope Beach and Fort Morgan Beach offer a much different experience, as they're not as well-known and more remote to provide a relaxing day out immersed in nature.
And speaking of nature, you're also going to have a lot of opportunities to explore, hike, and bike through the many state parks and preserves when living in Alabama, with Cheaha State Park and Monte Sano State Park being the most popular among tourists and residents alike.
Low cost of living and property taxes
Even though property prices for homes for sale in Alabama have been climbing in the last five years, the state remains one of the most attractive for future homeowners looking to save their pennies.
This is because Alabama boasts some of the lowest property taxes and one of the lowest costs of living in the country, as the average cost of living in the state is around $35,800 per year.
On top of that, the average Alabama homeowner pays a mere $609 per year in property taxes, virtually offsetting the increasing home prices you'll find in Orange Beach, Vestavia Hills, and Birmingham.
This is why Alabama is such a perfect destination for retirees!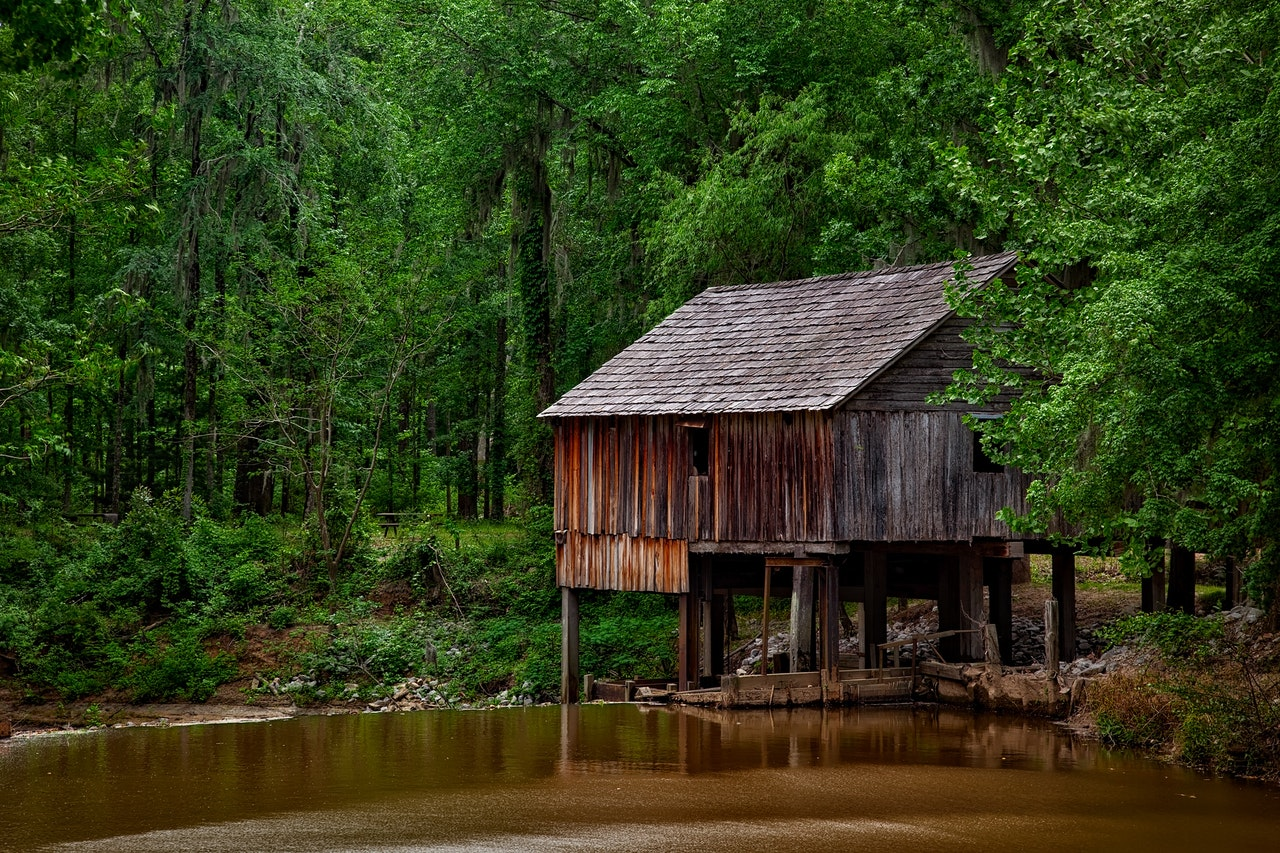 A perfect blend of country and city living
The Yellowhammer State offers a more laid-back and relaxed lifestyle compared to surrounding communities, as well as plenty of vibrant, friendly small towns to explore for great food and fairs.
Larger cities like Birmingham can offer a lot in terms of job opportunities, education, and entertainment, especially when it comes to the state's thriving music scene.
If you're a fan of rural living, you can find your next dream home in one of these thriving towns and get to know Alabama's signature hospitality first hand, and if you want to live close to the beach in a quiet residential community, the Gulf of Mexico is just a short drive away!
Top communities for homes for sale in Alabama
So, what communities should you research to look for Alabama homes for sale?
North to South, the state has a lot to offer depending on the type of lifestyle you want to live, and whether you are just looking for a future retirement home or for a sound investment opportunity.
However, there are three key communities that are usually regarded as the top destinations for prospective homeowners — and we have plenty of attractive listings for all of them!
Orange Beach
Orange Beach retains all the charm of a laid-back coastal town while attracting many tourists during the peak season, making for one of the best places to invest in a short-term rental.
Lying between Gulf Shores and Florida, Orange Beach is a favorite vacation spot among Alabama residents, thanks to its beautiful white sand beaches, top-class restaurants, and boating opportunities.
The median listing price for homes in the area is around $680k.
Fairhope and Mobile Bay
Located in Baldwin County, Fairhope is a quiet suburb full of Southern hospitality.
It sits right alongside Mobile Bay, known for affordable housing and proximity to some of Alabama's best beaches, including the gorgeous Dauphin Island.
The median listing home price in Fairhope is around $495K, but you can find even more affordable homes in other towns across the Mobile Bay area, like Mobile (with a median listing price of $200k) and Grand Bay ($220k).
Gulf Shores
Gulf Shores boasts pristine white sand beaches, plenty of restaurants and shops, and even more family-friendly attractions like zoos, waterparks, and mini golf courses.
The area provides all the comfort of a quiet coastal town while being a lot more lively than many surrounding communities, making for the perfect home for younger families and retirees alike.
Not to mention, the Shores' signature beachside living can give you plenty of great investment opportunities if you're looking to enter the short-term rental market!
The median listing price for homes in Gulf Shores is around $415k.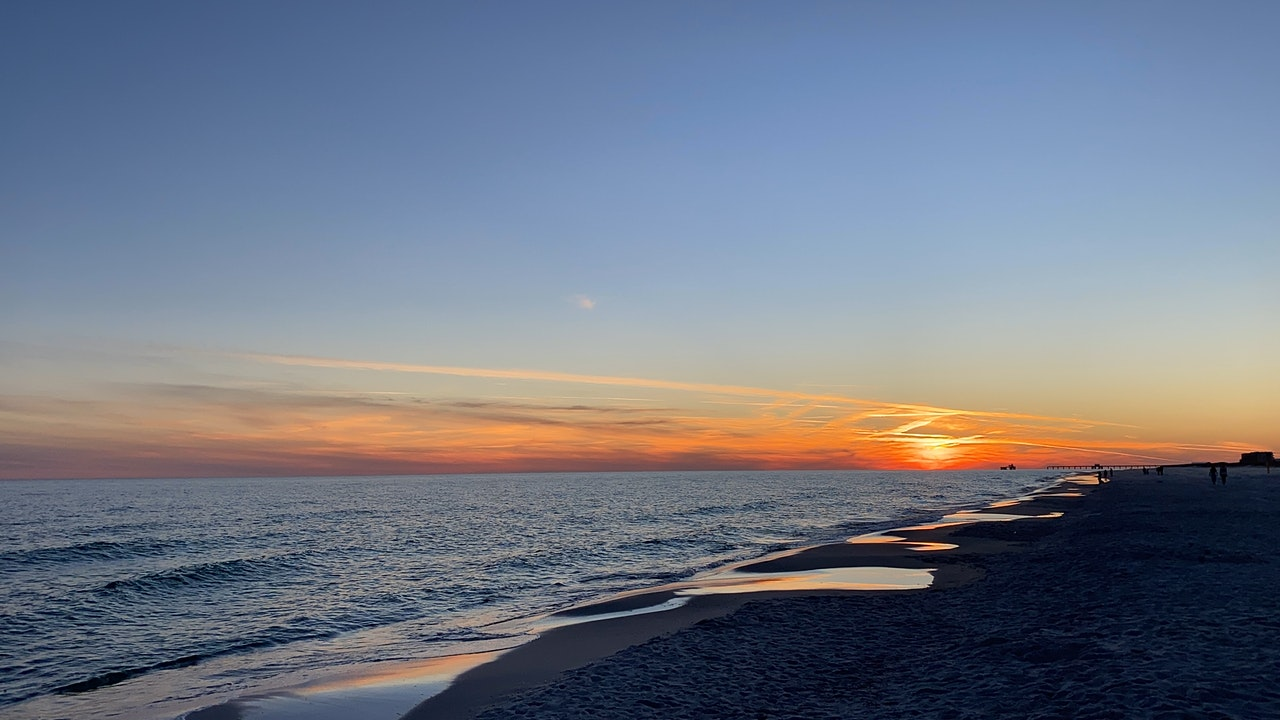 Your guide for purchasing your Alabama home
Whether you're looking to immerse yourself in nature, live in a bustling city, or get a vacation home close to the shores, you're bound to find something for you and your family in one of Alabama's most vibrant communities.
The Short-Terms Shop's team has been working in the Orange Beach and Gulf Shore area for years, fostering a thriving network of local homeowners and investors, and we can be your one-stop destination for finding the best homes for sale in Alabama.
Get in touch today to find your next dream home!