Investing in a rental property can be exciting, but it has its fair share of challenges. These challenges are especially apparent if you want to buy a rental property but had little to no money.
You are not alone!
Today we'll cover:
How you can start investing in a rental property with no money.

Buying rental property with no money down.

How to buy your first rental property with no money.
So How Do You Get Started?
One of the best known ways to build wealth is to buy rental properties. But it can be challenging for first-time investors to get started. The positive here is that you can get started with little experience and no money.
Buying rental property with no money isn't as impossible as it sounds. Working with the right team can provide some creativity and some help to secure financing with nothing more than a bit of time and a little knowledge. Here's how to get started.
1. Take A Lease
If a conventional mortgage is not suitable for your financial circumstances, a lease or rent-to-own house is great if you're looking for how to buy rental property with no money.
Norada Real Estate Investments suggests starting with a lease since it can be a great way to get the ball rolling. With this method, the property owner charges the buyer a higher rent to cover a monthly or yearly premium.
When choosing a lease option, the property owner will charge the buyer a yearly or monthly premium through increased rental payments. The owner will subsequently apply the extra rent to the cost of buying the house.
With this arrangement, a marginally higher rental cost can allow you to invest in real estate.
2. Hard Money Lenders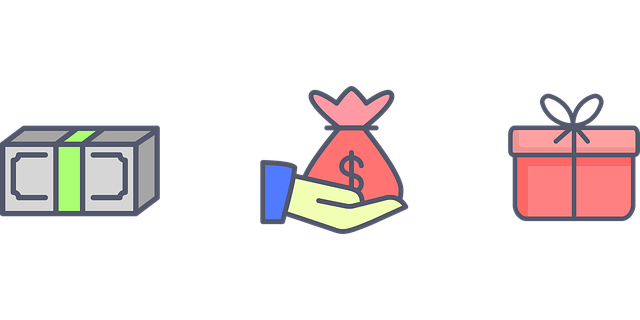 House flippers frequently use hard money lenders to enter into real estate transactions.
Hard money loans are unconventional loans that private lenders offer, lone investors, or organizations willing to pay upfront for quick credit.
This loan option enables investors to acquire funding based on the property's present or future value. It has a high-interest rate and short duration. If you meet the loan-to-value requirements of a hard money lender, you might be able to make a purchase with little or no money down.
While the underwriting standards are often lower than conventional mortgage loans, your lender may pull your credit report.
3. Microloans
Microloans get frequently targeted by start-ups, and recently established or expanding businesses. The SBA provides funding to nonprofit community-based lenders (known as Microlender Intermediaries), who lend money to qualified borrowers in amounts up to $50,000.
Compared to the loans offered by conventional financial institutions, microloans are substantially smaller. As a result, these programs will have less stringent eligibility restrictions, such as a higher credit score.
The lending and credit criteria for each intermediate lender differ. However, investors considering applying for a microloan should know that intermediaries will typically want some collateral and the owner's guarantee.
However, loan terms depend on the amount borrowed, how you will use the money, the borrower's demands, and the intermediary lender's criteria.
Interest rates differ based on the lender acting as an intermediary and the costs the US Department of Treasury incurs on the intermediary's behalf.
4. Independent Lenders
Another option to consider is personal lenders. Are you wondering how to buy your first rental property with no money? You can always get a loan from hard money lenders, friends, or family members willing to help.
Similar to a partnership, it's crucial to have the details down in writing. Private lenders' interest rates might be more significant than those you could receive from the bank, keep in mind that their terms will likely be more flexible and may better suit your needs.
5. HELOC & Home Equity Loans
Another option for buying rental property with no money is to use a home equity loan or line of credit. Naturally, for this to be possible, you'll need to own a house.
You can use a variety of methods to access your equity:
A mortgage loan

: This loan's security depends on the value of your house. You can typically borrow up to 80% of the property's value, subject to a mortgage from the lender.
Mortgage refinancing

: Renegotiating your mortgage deal is all that refinancing entails. However, you can be required to pay a fine for breaching your first contract if you choose to do this.
A home equity loan functions as a fixed-term loan, whereas a HELOC is a line of credit, much like a credit card. Your home's equity determines how much you can borrow for either loan.
Homebuyers who have previously built up equity in their homes can often access them. A helpful approach for some investors to start investing in is using their home equity to finance their first rental.
6. Trading Houses
Are you looking for how to buy a rental property with no money? A feasible alternative to buying houses is to trade them. You can purchase a new home and avoid the capital gains connected with selling a property by exchanging an existing one for a new one.
7. Rent Out Your Primary Residence
You have an advantage if you already own a house. Making your present residence a rental property is one of the most typical ways to start investing in real estate.
This method has its benefits.
Typical investment property loans have higher interest rates and call for a bigger down payment (up to 20%). The interest rate for an investment property is often 0.5% or slightly higher than the interest rate on your primary dwelling.
The investment plan is to rent out your present residence while financing the purchase of a new dwelling that will serve as your primary residence.
If you still owe money on your original home's mortgage, you may be able to pay some or all of it off with the money you earn from renting.
You may be required to write a justification letter based on how long you've lived in the original house.
8. Purchaser Finance
Purchaser finance is an arrangement that involves the seller managing the mortgage procedure as opposed to a financial institution.
This kind of loan is known as owner financing or seller financing. Owner financing can expedite the sale of a house for sellers who are prepared to assume the position of financier while also providing substantial profits on their investment.
For instance, this might occur if someone inherits a home but decides they do not want to maintain it. When a seller has no mortgage, this works exceptionally effectively.
You will repay the loan per the provisions in the formal Agreement.
9. House Hacking
House hacking involves buying a multifamily property, living in one unit, and renting out the others. This plan will enable you to live rent-free, as the other residents will use their rental payments to reduce your mortgage.
For this strategy to work, you will still need to be able to take out a mortgage or get financing, but it's a terrific way to aid with recurring mortgage payments. Furthermore, buying a rental property with no money down is a fantastic option if you can get decent financing, like FHA loans.
10. Loans from the FHA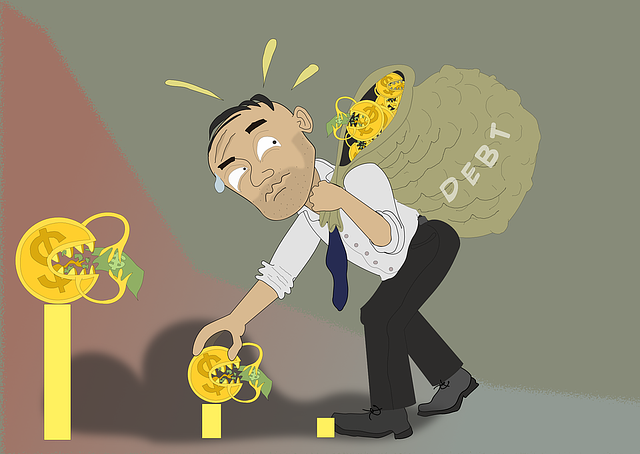 An FHA loan offers you a terrific chance to start building home equity with a small down payment. A 580 credit score and above can reduce the rate to as low as 2.25% for a 15-year fixed-rate mortgage. This rate is much better than what you can get for rental property from most banks.
You will need some money for these, but if you have some funds, they might be an excellent option. Additionally, before you can list the house as a rental, you must reside there for an entire year.
Additional Tips for Buying Rental Property with No Money Down
You're in good company if you want to know how to buy a rental property with no money. Many investors choose to do it this way, and it's not hard to see why. Here are a few extra tips.
— BRRRR
Buy, Repair, Rent, Refinance, and Repeat (BRRR) is a fantastic approach to purchasing a rental property with little down payment.
Options like these are usually too risky for standard lenders, so you might need to employ one of your local hard money lenders for your first project.
Even though it will require some money for investment, you can get your initial investment back. Over time, you can also choose to refinance your rental property to earn enough money for future investments.
By refinancing, you can utilize the cash from your first rental property sale to pay for another property. If you successfully execute this strategy, you will eventually have little to no down payment for future home leases.
— Credit Cards
When you use a business support platform like Fund & Grow, you can obtain an average of $150,000 to $200,000 worth of credit lines and cards. They can even show you how to withdraw money for 2.5% rather than the customary 3% to 4% cash advance fee.
You obtain a cash advance from your credit card (whatever you can afford), pay a wire advance fee of 2.5%, and receive 1.5% of that sum back in rewards. To access your funding, you pay a net 1% cost, which is less expensive than taking out a mortgage.
The funding is much more flexible than a mortgage, and the reward points frequently offset the cash advance expenses.
Conclusion
There is a narrow line between using innovative financing methods to buy a rental property with no down payment and overleveraging yourself.
It's crucial to study reputable real estate books and pick the brains of seasoned investors in some of the top real estate areas in the nation if you're new to real estate investing.
If the property's value rises exponentially over time, an appropriately-planned real estate investment can produce a steady passive income and be a wise long-term investment. When in doubt, put cash aside for a down payment rather than taking out a loan.
Getting Started
Have you paid attention to how to buy rental property with no money? If you have, you're one step closer to being a real estate investor.
The Short Term Shop can assist you as you take the first step. We have numerous rental property investment options in different cities to put you on the right track to real estate success. What is keeping you from contacting us today?