One of the top attractions in the country, the Florida Panhandle is known for its unrivaled diversity, offering an eclectic and fulfilling experience to visitors and residents alike.
Packed with stunning beach fronts, unspoiled natural preserves, quiet beachside towns, and plenty of vibrant and bustling vacation spots, this side of the state truly has something for everyone.
Nothing exemplifies this side of the Panhandle's character better than Watercolor, a premier planned community located in South Walton, right between Seaside and Grayton Beach.
This is where classic Southern charm meets high-end sensibilities, so it's no surprise that when it comes to homes for sale, Watercolor, Florida, is known for higher price tags than the majority of the Destin area.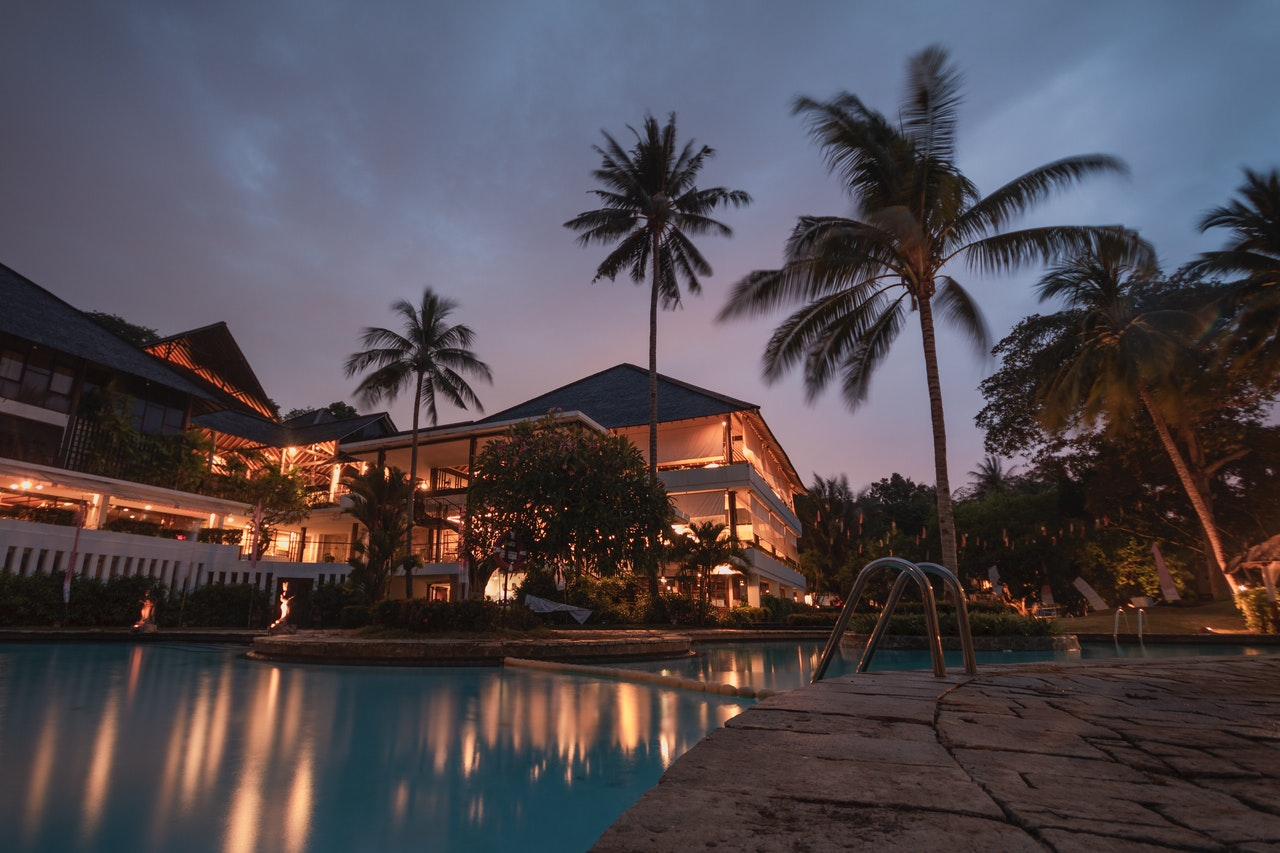 At Short-Term Shop, we understand this market and readily identify prospective properties consumers may desire. If you're seeking the best homes for sale Watercolor, Florida, can offer, you're not alone!
Here's a handy breakdown on the nature of this exclusive Florida real estate market, plus a few reasons why this beautiful Gulf community should be considered in your house search.
Why Move to Watercolor, FL?
While mostly known for its gorgeous dune lakes and high-end lifestyle, the Watercolor community truly offers a little bit of everything to residents and visitors.
You can spend your days exploring the breathtaking shores of the Gulf of Mexico or relaxing in one of the many leisure amenities and parks complete with swimming pools, tennis courts, and fitness centers.
Whether enjoying the lake district and Western Lake, sipping on daiquiris at the beach club, or shopping at the local town center, you always have something to do in Watercolor, Florida.
Conveniently located, Watercolor, FL, is just a short drive from many other attractions, such as Pensacola, Miramar Beach, and the luxurious Watercolor Inn of Santa Rosa Beach. With easy access to the natural environment, anyone can enjoy a day off from the office in a laid-back, vacation-like atmosphere packed with family-friendly fun.
Many things make this community attractive, and that's why you should consider Watercolor homes for sale for your next big investment!
Understanding the Watercolor Real Estate Market
Before you start your search for Watercolor homes, you should understand the market. There are many distinct listings, and all their values may vary and fluctuate widely. Listings can change every day, depending upon realty conditions, community changes, and market trends.
Information deemed reliable but not guaranteed one day may be lacking the next. Fortunately, the top Watercolor realty experts can assist in this domain. If you're in the search for great beach homes for sale, Watercolor, Florida, realtors know what to do!
At the Short-Term Shop website, we provide a useful Search Engine filled with relevant Watercolor home listings, the latest free information deemed reliable, and the best-to-date purchasing data.
Intrigued investors also gain free access to various informative links. This provided courtesy allows anyone to filter for consumers' preferences. Whether you seek condos, lake homes, or other consumers' personal non-commercial use properties, the search function can help.
If you're seeking a particular house, condo, or another Watercolor real estate for sale, click the map or image for more detail. The listing information is regularly updated in real-time, meaning that you're armed with the right information at the right time.
Filters include property type, number of baths and bedrooms, price range, and more. Once you have targeted a particular Watercolor property of interest, it's time to take the next step.
Your journey has just begun. Contact top realtors immediately and ensure a higher likelihood of securing the Watercolor home of your dreams.
How We Help Identify Prospective Properties Consumers May Want
Consumers' personal non-commercial use properties in Watercolor, FL, are a hot asset. Whether you seek a contemporary condo overlooking the Gulf or a sleek location not far from the town center, Watercolor listings have a little something for everyone.
The Watercolor community is home to some of the coast's best stretches of sand, as both Blue Mountain Beach and Seagrove Beach are a short drive away.
Offering a relaxed atmosphere and packed with untamed natural beauty, Blue Mountain Beach is one of the closest beaches to Santa Rosa Beach, and one of the most popular too. While the kids go off to Camp Watercolor, you can visit the Watercolor Inn, hit the tennis courts, or go out in the city.
Regardless, Watercolor, FL, and the surrounding areas have enough amenities, attractions, and features for any family or individual.
Of all the beautiful Florida homes for sale, Watercolor, Florida, offers some of the best.
At Short-Term Shop, we can help you secure the home you love. From the moment you start searching to the day you close on your home, you can trust our experts.
We know that moving can be stressful. Even for the most well prepared, a big move requires a big change. It may require completely uprooting one's life, leaving friends and family behind. You may be apprehensive and nervous. You may wonder about local crime statistics, education standards, market trends, and more.
This is why our Short-Term Shop experts go out of their way to ensure you receive the professional expertise you need. We work tirelessly to recognize and understand all consumers' preferences before we begin.
Consumers may be interested in homes with office rooms. Other consumers may be interested in condos with tennis courts. Some consumers may be seeking old and historic Watercolor real estate.
Regardless, Watercolor real estate minds are ready to help.
Closing on the Best Watercolor Homes for Sale
In Watercolor, FL, you can enjoy exploring the area's rare coastal dune lakes and spend a pleasant afternoon suntanning on the white sugary sand, while Seagrove Beach, the closest beach to Watercolor, is the perfect destination for families looking for a serene nature escape.
Boasting secluded coves and a unique mix of green canopies, Seagrove Beach offers a blend of uncontaminated nature, restaurants, and shops for a memorable day out.
Watercolor is also just a short drive away from Point Washington State Forest, a nature preservation teeming with rare and protected wildlife. The Florida Fish and Wildlife Conservation Commission regulates the hunting seasons and game limits in this forest.
It is a perfect spot for outdoor recreation, attracting numerous hunters, hikers, and cyclists alike.
When it comes to purchasing your new Watercolor, FL, home, we can assist in countless ways. We'll help you secure the necessary loans and get off on the right foot from the first day. Using our contacts, we'll negotiate on your behalf, setting up critical office meetings to keep the ball rolling.
If you're struggling with difficult legal documentation and confusing paperwork, we'll be there to help too. You'll be privy to a wealth of information, courtesy of our extensive realty experience and sterling expertise.
Does a Watercolor home listing require renovation? If so, we'll handle that too. Whether inspectors, appraisers, contractors, or lawyers, we have the connections every client needs.
Sometimes a vendor's member number is reliable but not guaranteed.